May 2013
Welcome to The Pine Needle Quilt Shop, where we bring together the newest fabrics and flannels with the freshest quilt patterns in wonderful kits for you to sew. Or create your own one-of-a-kind quilt by selecting from our patterns and high quality fabrics. Our huge collection of Woolies flannels is among the biggest in the country! (By the way, our May ShopHop bunny is hiding in one of the navigation links at the top of this page.)
Our summer catalog is here! Shown here is our cover quilt kit, Color Me Pretty. It's a beautiful quilt with colorful pinks and greens, and a little gray for contrast. The scalloped edge is a lovely and unexpected detail. Call us to order your kit.
Our new catalog features many new kits and lots of inspiration for traditional and modern quilters alike. Many of our quilt kits are perfect for beginners, and as always, we have things for the more experienced quilters. We've got plenty to keep you happy and busy, no matter what your skill level is!
The Pine Needle is a past Better Homes & Gardens' Quilt Sampler Top Ten Shops winner, and we take pride in our great customer service. Order with confidence!
Remember to visit our blog! We post the latest in book and product reviews there. We also post information about our upcoming sales and specials, and even throw in a coupon every so often. Send us photos and stories about your Pine Needle quilts and we'll try to get them on the blog.
The Pine Needle is on Facebook! Click the link at left to go to our Facebook page. Once you are a fan, you'll get reminders of upcoming sales, and sneak peeks of new kits and products. You'll even be able to upload photographs of your own quilts to share. Come join our community of enthusiastic quilters!
The Pine Needle now has a Pinterest page, filled with all our colorful quilts and patterns! Follow us by clicking the button below. You'll soon be pinning your favorite quilts in more ways than one!
The Pine Needle Quilt Shop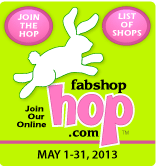 Below is our Summer 2013 catalog, complete with new kits, fabrics and classes. Click on the 'Expand' button on the cover below to view the catalog and flip through its pages. Once you are done, click on 'escape' to return to this page.
To order anything from the catalog that you can't find on our website, simply call our toll-free number (800.655.5632):
Join our free email list to receive our newsletter, with coupons and special offers.